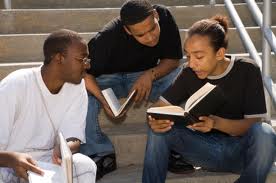 From Grade to Grad School: We're getting into the 'back to school' mindset!
Thousands of students who receive donations from family and friends to help them through university would have dropped out of their courses without the handouts, a poll has found.
The survey of 3,863 undergraduates/postgraduates (oversees students) living in England reveals the extent to which students now rely on relatives and close friends to fund their degrees.
Almost half – 47% – of the students received financial help from their family and friends, compared with 39% two years ago. Some 60% of those that receive help said they would not be able to complete their degrees without the help of family and friends.
In parallel, British Home student were also facing the same financial handouts money issue. The survey, commissioned by the National Union of Students (NUS) and high street bank HSBC, also shows that students from wealthy homes are three times more likely to receive financial help from their families than those from the poorest households.
Unpublished figures from the survey, which is run by the independent university guide Push, show that the average amount that university students owe their parents has risen this year from last year.
AfrotradeGroup which handle businesses/individuals foreign exchange transaction through a tailored foreign exchange strategy combining competitive rates with market expertise was able to assist graduates 2016/2017 to ensure that their financial handouts of money was ontime and within an acceptable exchange rate. This year, we have even taken a step further whereby some students are able to receive credit quicker from their parents. To find out more, send an email to moneytransfer@afrotradegroup.com
How To Send Money
Step 1 - Register with Afrotrade (Registration is FREE)
Or visit one of our authorised & regulated agent, taking some personal ID* with you.
Step 2: Complete a simple SEND Form online
Or Use our mobile app (morenaira) to complete Money Transfer request via phone. Help available via our support Line (0208 8192985).
Step 3: Credit our Account - You will be given a paying reference e.g. BK68663 or BKUK97336
Pay the required amount you want to send and the transfer fee** into our speficied Bank Account using the Paying Reference No.
Or
Pay the Money you want to send and the transfer fee** to our Authorised Agent.
Step 4: Once we alert you of payment complete, you can contact the beneficiary person to whom you're sending the money. We run batch payments 5 times daily.
* You may be required to provide personal identification, usually one or more of the following: passport, driving license. You may also be required to provide proof of address (bank statement or utility bill). Requirements vary by country so please ask your local Afrotrade agent for acceptable identification formats.
** In addition to the transfer fees applicable to a transaction, a currency exchange rate set by Afrotrade or its agents may be applied. Prices subject to change.
**Subject to the receiving Afrotrade agent's availability and hours of operation, and local regulations.